not looking to your own interests but each of you to the interests of the others.
Philippians 2:4
I am in the process of closing my insurance with a company that I no longer want to be part of. What was supposed to have taken 21 days (the deadline was supposed to have been last month) is actually taking a while longer due to some papers that I needed to sign but weren't available at the time. However, through this ongoing process, I have a great agent although she won't be my agent after the final process.
She came through for me in ways I never thought an agent would. She left her office to travel to this remote part of the island just for me to sign the papers and returned again only yesterday to get the final signatures. After that was done, she still offered to drop off the last document even though by then, she'll cease to be my agent.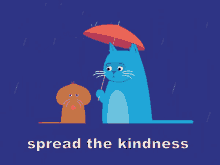 Today, I am thankful for Miss Salandy and I pray God's abundant blessing upon her. Anyone would be happy to have her as their agent for she's kind, patient, and incredible at her job. God has sent many wonderful people my way over the years and I thank Him dearly for being a wonderful Father and for always having my back. 💙
Do you have an insurance agent? Are you grateful for him/her?
***GIFs/Images that don't belong to LPM are via Google Search (Right-click for original source)