Be still, and know that I am God: I will be exalted among the heathen, I will be exalted in the earth.
Psalm 46:10 
I've come to learn two important things about silence over the years:
1. The silence is not deafening, in fact, it's the best place to be.
I need to be away from the chaos of everyday life and the silence is a very comforting place to be. I tend to seek the silence to spend time with my Creator and to hear His voice. Even at work, I seek the solace of the silence and I treasure it.
2. To not mistake God's silence for rejection.
There were many times that I cried out to God and you know what? He didn't answer me; He was silent. During this silent period, I found out that God was showing me the importance of waiting on Him and I found solace in the beautiful silent starry skies at nights.
Silence is important more now than ever in this chaotic world that we live in. We need to make time to spend in silence with our Creator just to hear His voice.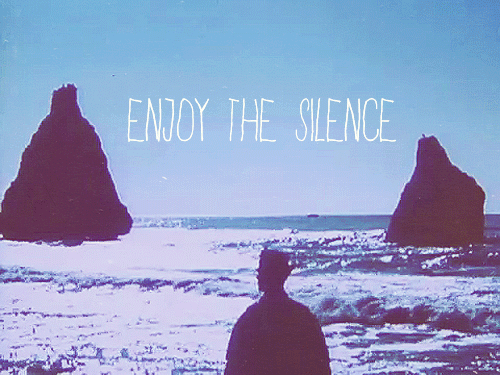 Today, I am super thankful for the silence. It's a gift from God to us and it's in these times that we tend to hear Him more for it's a language He speaks beautifully. His silence is a test of faith. It's difficult, yes, but when He is silent, we should remember His faithfulness and trust Him.
What about you? Do you appreciate the silence? Is it when you hear God's voice the loudest?
***GIFs/Images that don't belong to LPM are via Google Search (Right-click for original source)