For everything God created is good, and nothing is to be rejected if it is received with thanksgiving,
1 Timothy 4:4
I love the weekends! It's when I can rest up, catch up on reading, and do something new or fun with the family. It's when I also keep the Sabbath and attend church.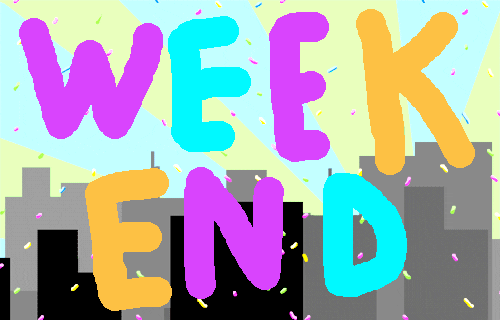 I appreciate and am super thankful for the weekends!
What's your favorite thing about weekends?
P.S.: Sorry this post was so short, I'm exhausted and rest is very vital at this point, but I wanted to come on and leave my thanks for the day. Enjoy your Sunday!
***GIFs/Images that don't belong to LPM are via Google Search (Right-click for original source)