For dill is not threshed with a threshing sledge, Nor is the cartwheel driven over cummin; But dill is beaten out with a rod, and cummin with a club.
Isaiah 28:27
I've been experiencing with spices when it comes to giving chicken that extra zing. At the moment, I love rosemary, cardamon, caraway, cinnamon, thyme, and ginger. 
I'm certainly thankful for the variety of spices and herbs! When combined right, it can cause a singing explosion for your palate.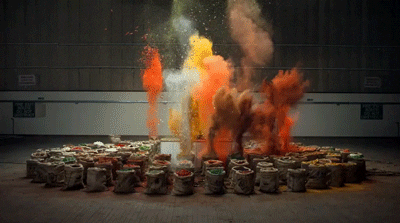 Do you love cooking with spices and herbs? Which ones are your favorite?
***GIFs/Images that don't belong to LPM are via Google Search (Right-click for original source)