speaking to one another with psalms, hymns, and songs from the Spirit. Sing and make music from your heart to the Lord,
Ephesians 5:19
I love when I come across well-meaning, clean, and positive songs! I've been building a playlist of such songs and it's refreshing when I look back at the music I used to listen then and now. Back then, I used to think the clean and positive songs were boring, but after truly finding Christ, I've come to appreciate these songs.
Today, I am thankful for clean and positive song lyrics.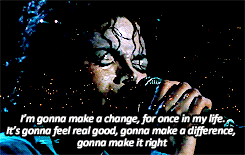 What are you thankful for today?
***GIFs/Images that don't belong to LPM are via Google Search (Right-click for original source)