But when you pray, go into your room, close the door and pray to your Father, who is unseen. 
Matthew 6:6
Prayer is very essential in my walk with God and it's always wonderful to just sit with Him and talk and pray in private. Sometimes, when I can't pour my heart out, the Holy Spirit does that for me. There are times when I dip in praying, but I still sit and talk to God for its vital to maintain that communication with Him.
I  am thankful for the quiet times I spend with my Father in prayer just pouring my heart out to Him.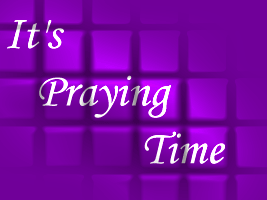 What are you thankful for today?
***GIFs/Images that don't belong to LPM are via Google Search (Right-click for original source)