But the Lord is faithful, and he will strengthen you and protect you from the evil one.
2 Thessalonians 3:3
I don't watch/listen to the news, but when I do, it can be hard where it concerns people who've left home ever to return again. My dad works one week on and off and without the slightest communication during the week that he's gone tend to concern us. However, I pray for his safe travels and returns trusting the Lord to see him – and all my loved ones – safely to and fro.
I am thankful that God watches over my loved ones and that they leave and return in safety. Without God, I might've been living in fear to go anywhere given the recent muggings we've been experiencing on my taxi stand.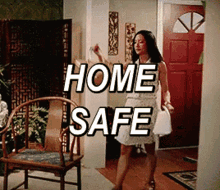 What are you thankful for today?
***GIFs/Images that don't belong to LPM are via Google Search (Right-click for original source)