Enter his gates with thanksgiving; go into his courts with praise. Give thanks to him and praise his name.
For the LORD is good. His unfailing love continues forever, and his faithfulness continues to each generation.
Psalm 100:4-5
Today, I am thankful for:
* Waking up late after pulling an all-nighter catching up on reading.
* My sister's delightful cooking. She made an incredible Alfredo sauce then added corn, peas, and carrots to it, then mixed it in with cooked spaghetti. It was delicious! Kudos to her!
* My family returning home safe from work.
* Currently watching Jeremiah run around the room! He's growing so beautifully!
I am so thankful for today and now that it has come to an end, I can dance!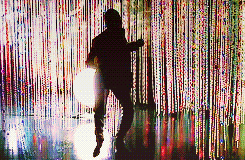 What are you thankful for today?
***GIFs/Images that don't belong to LPM are via Google Search (Right-click for original source)