And the waters continued to abate until the tenth month; in the tenth month, on the first day of the month, the tops of the mountains were seen.
Genesis 8:5
October is here! Yay! I love October and the vibes associated with it. I'm also delighted, for the heatwave is going to go down a bit especially at nights. And hurray for pumpkin spice!
I love October, pumpkin spice, and Autumn! I am thankful that I've lived to see another October!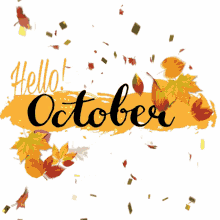 What are you thankful for today?
***GIFs/Images that don't belong to LPM are via Google Search (Right-click for original source)