"Do you see a man skillful in his work? He will stand before kings; he will not stand before obscure men."
Proverbs 22:29
Creativity is a big part of my life and when I got involved in blogging, it became even bigger. I enjoy coming up with designs for banners and I tend to look for other creative ways I can use designs on the blog. That's why I am happy with Canva. With so many templates to choose from, I am never bored.
The only downside at times is when a design is bright and beautiful only to have it look dull and lifeless when it's downloaded. The GIF I made for this challenge (see above) is an example. It's bright, colorful and beautiful on the site, but when I downloaded it, the logo was faded, so I had to change the color for the logo to be visibly brighter.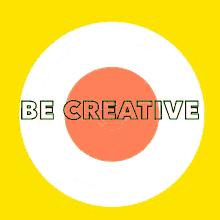 Nevertheless, I am thankful for Canva. I do use a few other platforms, but Canva remains undisputed for me.
Do you use a creative platform for your designs? If yes, are you satisfied with the service?
***GIFs/Images that don't belong to LPM are via Google Search (Right-click for original source)