He put a new song in my mouth,




    

a hymn of praise to our God.


Many will see and fear the 

Lord




    

and put their trust in him.
Psalm 40:3
Well, we're here. The start of a new month. I'm suddenly filled with the thrill and excitement to begin new projects, put pen to paper, and to explore my country. I'm deciding on whether to take a break from the main blog and return next year God's willing. If that is the decision I come to, I'll announce it soon. 
I am thankful to see November! A blessed November to everyone!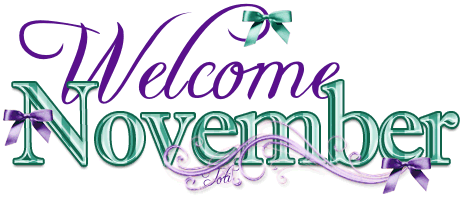 What are you thankful for today?
***GIFs/Images that don't belong to LPM are via Google Search (Right-click for original source)