We have different gifts, according to the grace given to each of us.
Romans 12:6
August is going to be a different month altogether, I vowed as I looked back at July pitifully. All the things that I did not make time for, I decided to do just that starting with drawing earlier today as I pushed all distractions aside. I sat down wanting to draw a butterfly, but I ended up drawing silly cupcakes and it was fun! 
I am thankful that I finally made the time to draw.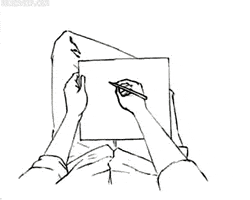 What are you thankful for today?
***GIFs/Images that don't belong to LPM are via Google Search (Right-click for original source)