Therefore, if anyone is in Christ, the new creation has come: The old has gone, the new is here!
2 Corinthians 5:17
Hmph! This is truly a big one. When God opened my eyes and heart to what this world TRULY is, I had to make a lot of adjustments in order to appear humble before Him. Thoughts of a malicious and dirty kind were thrown out the window. Clothes had to be gotten rid of. I had to take a stance on movies, TV shows, and songs and unsubscribe to certain YouTube channels. Books had to be tossed from my TBR.
And I'm still changing for it's a process that's not an overnight success. Every day, I ask God to show me areas on which to work on, be it humility, my words or thoughts. I am currently working on distraction. This area of my life is the most annoying and dangerous of all as I can waste an entire day doing nothing.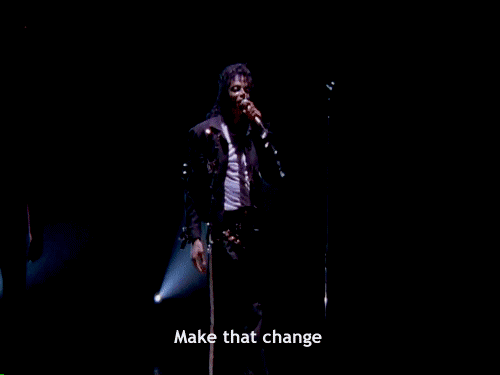 I am not perfect and will never claim to be for I'm always a work in progress, but today, I am very thankful for changes, both little ones and big ones in every inch and crevice of my life. With change comes big adjustments, but it's worth it in the end.
What changes are you thankful for?
***GIFs/Images that don't belong to LPM are via Google Search (Right-click for original source)